WELCOME TO THE CULTURE OF INFLUENCE
Observing, unlocking insights and understanding how to navigate this space, allows us to design relevant content creator-led campaigns and help you become part of the conversation in the most organic way. Successfully reach your audience where they are already engaging, add value to their conversations and measure its impact.
We can help you understand how influencer marketing could work for your business.

Members of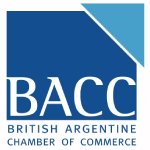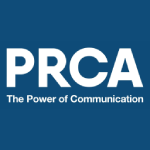 WHY Influencers?
There are all types of influencers, speaking to the most diverse niches out there. They are sharing with the world whatever they're good at, interested in or knowledgeable about in the form of some type of content. Rooted in their credentials, expertise or charisma, people TRUST, ENGAGE and TAKE ACTION based on what these validated voices do. Influencers work to keep the community they've created alive and interested. They nurture it so then your brand can intervene in that dialogue in the most genuine way possible.
There's an opportunity for you to connect with those already engaged audiences.
WHY us?
Our talents' diverse backgrounds, ranging from Advertising and Public Relations to Information Technology, equip us with a holistic vision and unique skill set to craft business' game-changing campaigns. Our strategic locations, in the UK, Argentina and Mexico, give us flexibility to operate cross-region at an efficient cost/benefit rate for our clients. Our job is to find the right strategy for our clients to reach their audience effectively through this channel, driven by insights, informed by metrics and shaped by the right creative.
Contact us
Our work
ALAMOS

Renowned Malbec wine Alamos, wanted to bring the Spirit of Argentina to the British audience during the Holiday Season 2020.

During lockdown, people back in Argentina realised there was no more heartfelt way to spread love than sharing something so wholesome like homemade food. So they sent homemade dishes to parents, friends and family. Food became the way we hugged in 2020. We brought this heartfelt Argentinian hug to British homes through 12 foodie influencers who received a lovely hamper with delicious Alamos Malbec and a selection of empanadas.

We achieved 40 pieces of content, +81K estimated impressions and an average engagement rate of 6%. But most importantly, the brand got strongly associated with the Spirit of Argentina, fans connected successfully with the story and showed their love for the country's Malbec and food.

CLOROX

As the Coronavirus pandemic was about to strike Latin America, a misleading infodemic was hitting every major social media platform. There was a dramatic need to educate customers on the proper and safe use of bleach, that plays an instrumental role in sanitation and the prevention of Coronavirus as well as a wider range of diseases.

Fear, mandatory isolation and uncertainty turned people to their phones in the search of trustworthy information. The right channel to do it was through influencers, who already had the attention, empathy, trust and platform. We booked Validators (health professionals) and Amplifiers (influencers of diverse backgrounds and lifestyles who were already sharing their quarantine experiences and engaging with their audience) across Argentina, Mexico and Costa Rica.

The campaign was instrumental to help drive behaviour change at a critical time. 640 pieces of content, reach goals surpassed by 40% and above and +26M impressions.

EVAPLAN

We gave future moms a net of reliable, empathetic sources of information they could relate to and learn from in order to promote and educate about the use of ovulation test Evaplan.

Mapped mommy influencers who have previously shared stories of struggles getting pregnant and could talk genuinely from experience to our target audience.

This effective targeting resulted in an outstandingly engaged audience. Comments on the posts were 71% on topic, and the brand experienced a historic spike in sales after the campaign.

SPOTIFY AWARDS ON TNT

The first ever Spotify Awards took place in Mexico City and were streamed exclusively on TV by TNT. The goal was to drive awareness of TNT as the only way to catch the live TV show, and make it appealing to a young demographic who is used to watching on-demand, online content.

To connect with them, we needed the endorsement of others who speak their language. We partnered with popular music and entertainment influencers to co-create dynamics such as polls to vote their outfit for the show, or to predict the winners. We hosted a group of creators on-site who shared the behind the scenes, and a second group watching from home live commented and promoted tune-in.

Exceeded the forecasted reach by 60%, and expected actions by 160% through +90 pieces of content that drove over 30K visits to @tntlatam.

BAYER

For Bayer´s Women Healthcare business unit, we sparked and drove a meaningful conversation among professionals, influencers and women about the criticality of being knowledgeable about the available contraceptive methods, in order to seek out what's most suitable for their lifestyle and make informed decisions.

The 171 pieces of content of the 4-month campaign reached +1M users, +2.9M views and +15K clicks to the brand´s educational online platform.